Leading During a Crisis & the Latino Experience
May 21 @ 6:00 pm

-

7:00 pm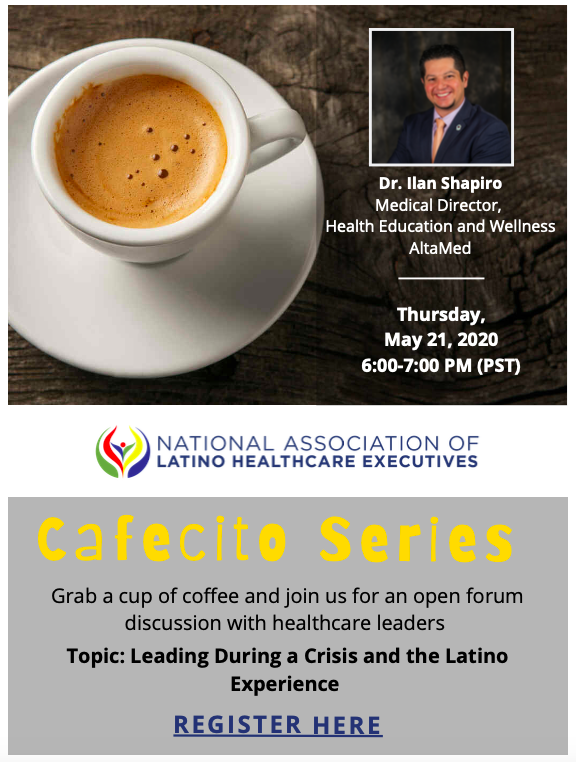 Leading During a Crisis & the Latino Experience
Brought to you by NALHE SoCal Chapter Leaders
Join us in conversation with Dr. Ilan Shapiro, Medical Director of Medical Education and Wellness at AltaMed, to learn more about Leading During a Crisis and the Latino Experience. This is an open forum series for anyone who is interested in learning how healthcare leaders are adapting to change in the industry, navigating through COVID-19 uncertainties, and how they are preparing for the unknown.
Dr. Shapiro is a tireless advocate for health care equality, with an affinity for innovation and public policy as it relates to the Latino population. Dr. Shapiro's background includes award-winning work in public health, often on the international stage and always with the mission to serve Latino communities across borders. Throughout
his career and health and leadership roles, he has advocated for the importance of connecting health care with the community and implementing more accessible ways to do so. His passion for meaningful, community-focused work continues as he serves on the Board of Governors at the L.A. Care Health Plan, and currently acts as the regional director for the National Hispanic Medical Association.
Register by clicking here